Next Grand Challenge Forum
Date: February 28th 2023, 9:00 am – 4:30 pm
Location: Tagungswerk Berlin, Lindenstraße 85, 10969 Berlin
Your Topic for Berlin's Leading Research
In a joint process of participants from science and society, we are seeking to identify the topic for our Next Grand Challenge. We were able to divide the submitted topics into the 5 categories mentioned below.
In the course of the Next Grand Challenge Forum on February 28th 2023, the topic categories will be further specified by participants from science, society, politics and business and provided with pro and con arguments in order to find out which subject area is particularly suitable as the Next Grand Challenge of the Berlin University Alliance. Following the forum, an evaluation in the form of lists of arguments for the 5 subject areas will be developed. The Board of Directors of the Berlin University Alliance will select the Next Grand Challenge on this basis.
Participation is possible by invitation only. Media representatives are welcome to join the event and can contact Alina Mendt from the agency con gressa (mendt@congressa.de).
Program
9:00 am
9:30 am
Welcome Address and Pitch of Topics
10:00 am
10:30 am
10:45 am
Specifying the Topic Categories (Part 1)
12:15 pm
1:30 pm
3:00 pm
3:15 pm
Specifying the Topic Categories (Part 2)
4:00 pm
4:30 pm
Outcome
Over 130 researchers, students and other experts from academia, stakeholders from politics, economy and organized civil society as well as youths took part in the Next Grand Challenge Forum. In lively and constructive discussions, the participants specified and evaluated the proposed topic categories for the Next Grand Challenge. The poetry slammer Lars Ruppel accompanied the forum with a poetic recording. During the breaks, the participants had the opportunity to have their personal visions of the future visualized with the help of the artificial intelligence DALL-E.
The Topic Categories
Of the topics submitted by researchers and students in the course of the topic collection, 28 topics were chosen for grouping. In the youth workshops and in the idea camp, a further 15 topics were proposed by young people. We were able to divide the total of 43 topics into the following 5 categories.
Green urban spaces:
Creating and Researching Sustainable and Climate-neutral Cities

Researching and implementing sustainable concepts in urban spaces has the potential to improve the urban climate, health, and well-being of the population. → More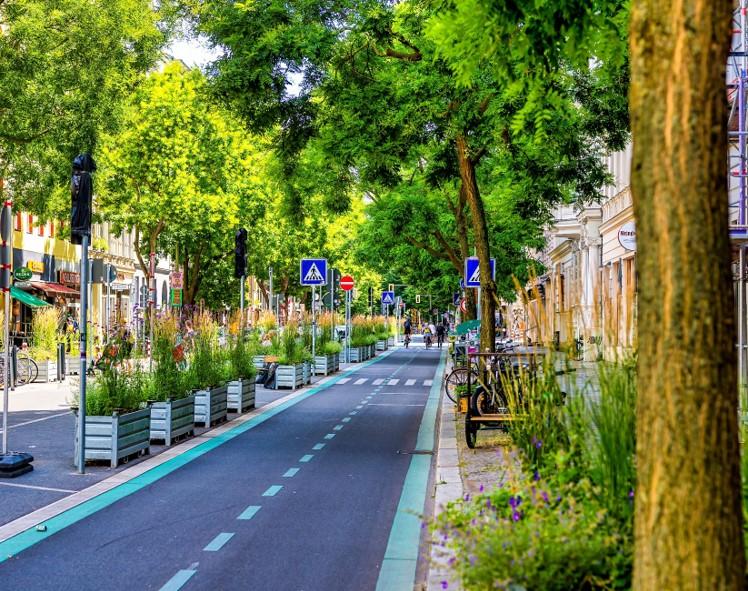 © iStock.com/Mickis-Fotowelt
Resources & Sustainability:
Developing Alternative Materials – Exploring Sustainable Cycles

The sustainable use and safeguarding of resources are crucial for a sustainable future which is why further research into these topics is very important. → More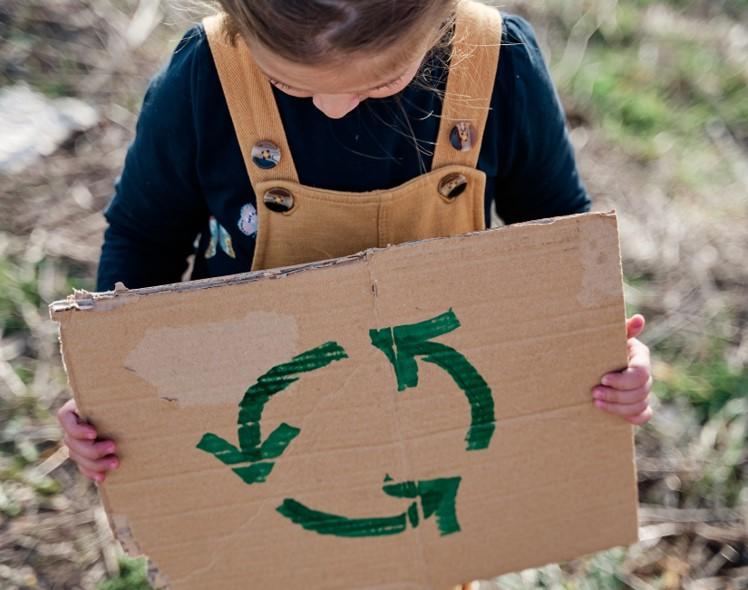 © iStock.com/Oscar Martin
Innovation in Times of Crisis:
Shaping Transfer Cooperatively

In times of overlapping and interconnected crises, society is facing a complex transformation which calls for sustainable innovations and research into transformation processes for societal change. → More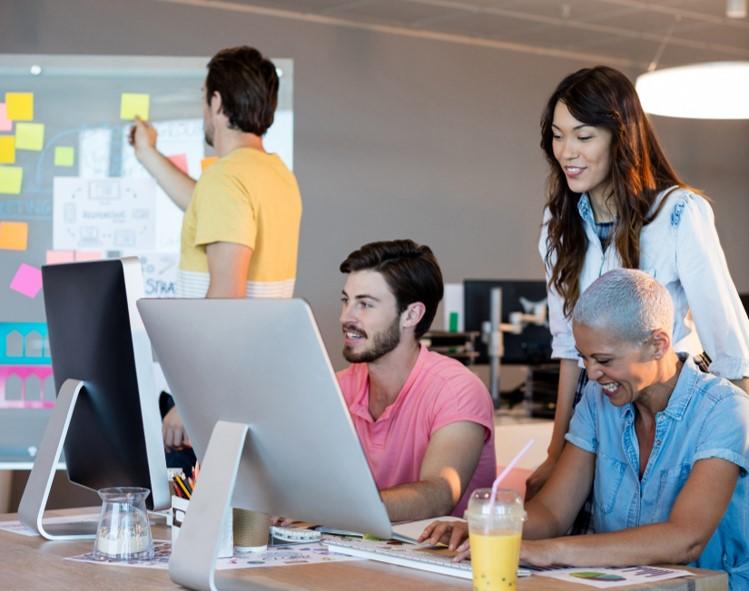 © iStock.com/Wavebreakmedia
Human-Life-Environment:
Balances in the Anthropocene

Numerous ethical, ecological, health and economic challenges lurk in the context of human-life-environment relationships. They call for research on habitat conservation, biodiversity and more. → More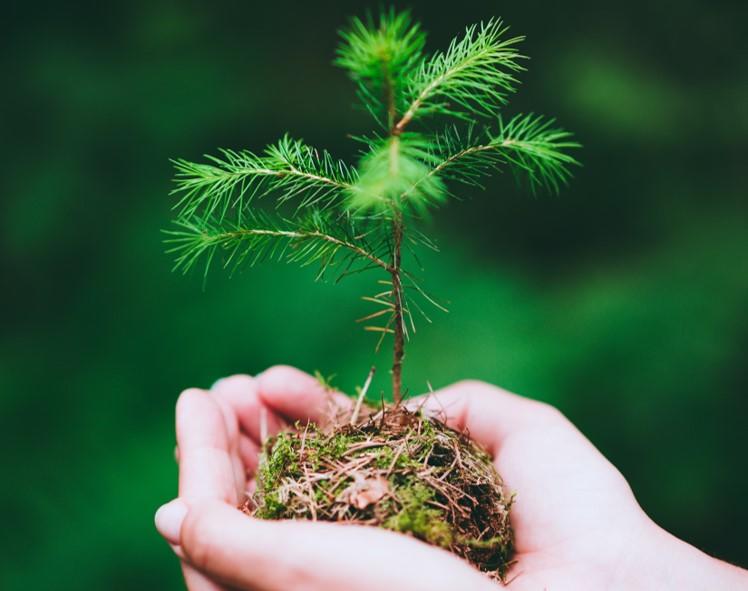 © iStock.com/Igor Tichonow
Education & Individual Development:
Strengthening Competencies – Improving Opportunities

To better prepare people for the challenges of the future, improvements to the education system and to teacher training as well as opportunities for individual development are needed. → More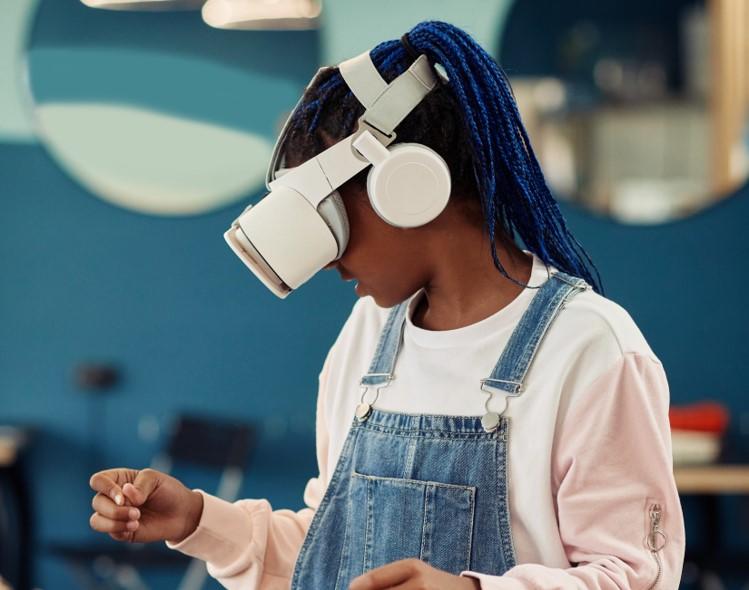 © iStock.com/SeventyFour